36th Annual
Endless Summer Sailboard Classic

September 29 - October 1, 2023
Shell Point Beach, Florida



Online and Mail-in Registrations are closed. You can register at the event (see schedule below).
---
Notice of Race



Rules - The regatta will be governed by the "rules" as defined by the ISAF Racing Rules of 2017-2020, including Appendix B – Sailboard Racing Rules, and, where applicable, the Windsurfer LT rules, Kona rules and any other class rules for one design classes, these sailing instructions, instructions posted on the official race notice board, and verbal instructions given at any official Skipper's Meeting.

Racers under 18 – All competitors under 18 are automatically registered to race if their parent(s) have registered for the event.

The Event - The Endless Summer Sailboard Classic is sponsored by the Shell Point Sailboard Club and others. This don't- miss regatta weekend has plenty of racing and fun to offer for both the serious racer and the social regatta participant. A Swamidelic custom shirt by Homestead is also provided to commemorate the event. Racing format is determined by the wind conditions and may include course race, slalom, long distance and/or freestyle; with trophies going to the top three finishers in each class. Add great door prizes to the mix and you have a don't-miss regatta! The many event activities are listed below.

Registration - Register online at www.20knotsnob.com using Paypal. Or print the Entry form, fill it out and mail it to us with your check. Our address is on the Entry form. Questions: Contact Adam Bennett at (540) 335-4216.

Classes - Novice, Sport, Windsurfer LT, Kona, and Open Unlimited, and One Design (Dinghy). Classes may be added or eliminated at the discretion of the Race Committee. Windsurfer LT and Kona charter boards are available by contacting Bob Graves at djbobbyg@gmail.com to reserve a charter board. You must contact Bob to reserve a board as extra boards will not be available at the event.


Entry Fees
Pre Registration* on or before 9/27/2019
Entry Fees
Postmarked after 9/27/2019
$60 – Racer*
$65 – Racer*
$55 – Racer – SPSC Member or US Sailing Discounted*
$60 – Racer – SPSC Member or US Sailing Discounted*
$50 – Non-Racer
$55 – Non-Racer
*(All under 18 can race if their parent(s) have registered for the event)
*Early Registration guarantees shirt size (on or before Sept 27th to guarantee shirt size and save money)
*Dinghy Racers register as a 'racer' either SPSC Member/US Sailing Discounted or Racer (non-SPSC member)
All registrations Include t-shirt, breakfast, dinner and beverage band
Extra t-shirt - $20
Extra dinner ticket - $15
---
Friday, October 4

4pm Late Registration and Check-in
Wings by Rick and Judy
Music - TBA
9pm Late Registration Closes



Saturday, October 5

7:30am Continental Breakfast
8:30am Late Registration and Check-in
10:30am Welcome & Skippers' Meetings
11:00am First Possible Race Start
6:00pm Supper and Prize Drawing
8:30pm Music on the Beach

Sunday, October 6

7:30am Continental Breakfast
10:00am Skippers' Meetings
10:30am First Possible Race Start
12:00pm Last Possible Race
2:00pm Awards Presentations

Café Rez (of Interlachen, Waycross & Shell Point)
Open from 11am - 3pm Saturday & Sunday
Burgers, Dogs and more . . .
There will be no gumbo contest this year
----------------------------------------------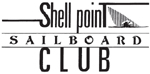 Important Dates:
Memberships Expire
August 31
Must be a current member to vote for officers and board members at the September meeting.


---
2019 Sponsors